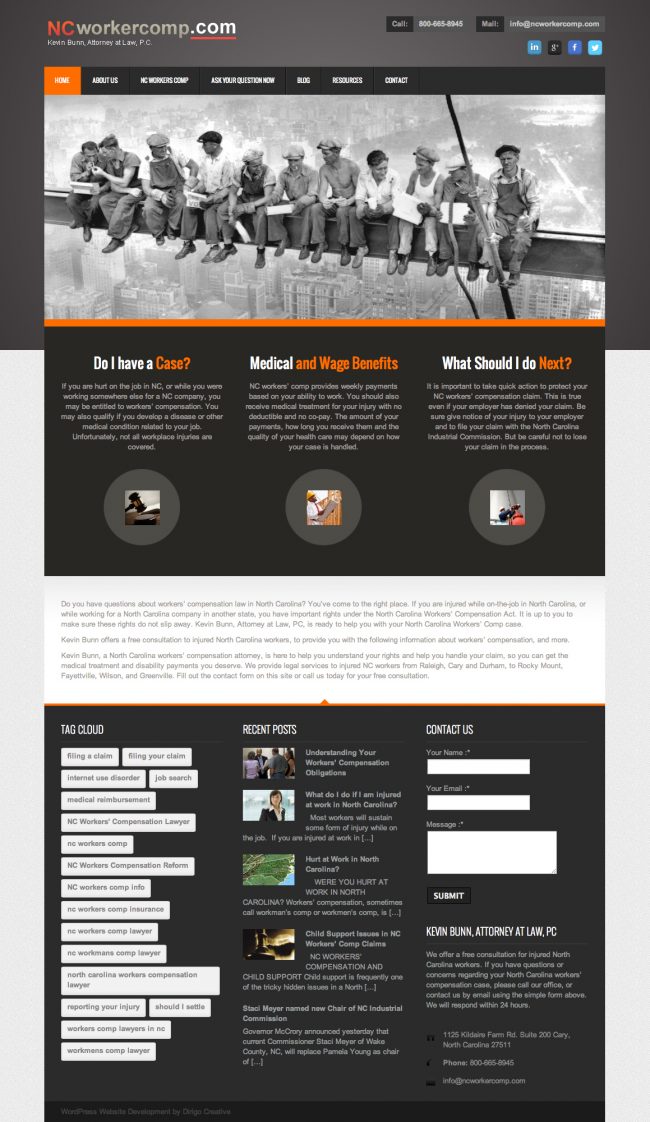 We had the pleasure to redesign the NC Worker Comp Website for our good friend attorney Kevin Bunn. Check out the brand new shiny website we set him up with! We are still doing some tweaks and twerks but we hope you guys like it as much as we do!
Website was built in WordPress with a custom theme. As with all our designs it's a responsive layout. No matter what browser or reader, the design will flow with with the device. Let us know what you think. We'd love to hear from you! If you need a custom WordPress Design shoot us an email.
This entry was posted on Friday, August 16th, 2013 at 2:28 am
You can follow any responses to this entry through the RSS 2.0 feed.
Tags: Ma, NC Worker Comp, Online Marketing, Redesign, responsive design, Web Design, Web Development, WordPress
Posted in: Dirigo Company News, Marketing, Search Engine Optimization SEO, Web Design, WordPress, WordPress Web Development